Home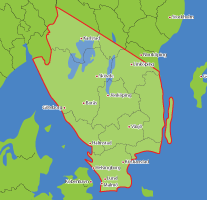 Tijserman-Pronk is a Dutch flower exporter that provides the south of Sweden of exclusive flowers every week. We weekly compose and propose you a varied and exclusive range from the ever so innovative flower and plant market.
We currently have around 110 regular customers buying by means of both weekly direct sales and our web shop. Even the transport of flowers and plants is provided by ourselves. This enables us to guarantee you fixed delivery days and constant freshness and quality.
All flowers and plants are purchased at the three largest flower auctions in the world, Flora Holland. We furthermore have a fixed network of growers from whom we buy directly to ensure high quality and a fair price.
Contact information

---
Tijsterman-Pronk
Valkenburgerweg 80
2231 AP Rijnsburg
The Netherlands
---
Jan: +31 (0)6 51105854
Fax: +31 (0)71 4082678